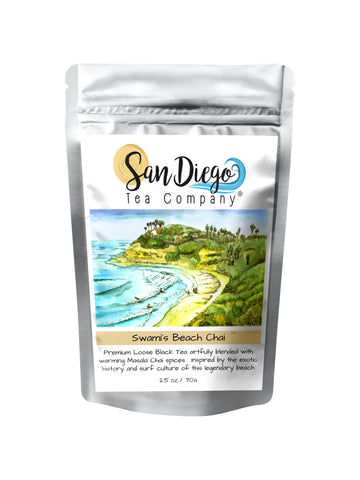 Swami's Beach Premium Black Tea warmed up with traditional masala spices to create an exotic cup of comfort.  Inspired by this legendary surf spot that is overlooked by the peaceful meditation gardens of the Self Realization Fellowship.
Ingredients: Organic Black Tea, Organic Ginger, Cinnamon and Green Cardamon, natural cinnamon, ginger and vanilla flavors.
To Brew:  1 teaspoon per cup, steep 3 minutes.
Check our EZ Brew Teapot and single cup Infuser to make loose leaf brewing easy.
Serving suggestion: We love this tea hot with a dash of organic half and half.  
2.5 oz/70 grams
Related Products
---